TMS INTERNATIONAL KOSICE
Scrap Management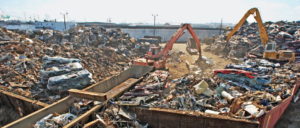 TMS International Kosice s.r.o. provides full scope of scrap management for U.S.Steel Košice, s.r.o.. Our company provides strategic materials and services for steel mills. Our services include scrap purchasing and sales, management, optimization, supervision of material handling and quality control.
TMS International takes scrap management to a new level with Scrap OptiMiser® and GenBlend+® optimization software programs. These sophisticated, proprietary purchasing and melt-chemistry optimization programs determine the optimal scrap mix for every heat melt order. Our programs ensure the lowest cost liquid steel.
Surface Conditioning – Scarfing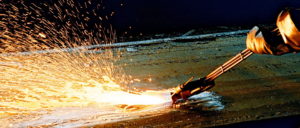 We provide manual and automatic scarfing for our customer – USSteel Kosice. Our robotic scarfing system flames away all surface defects from the face, sides, edges and corners of the slab. With our torch-positioning technology, the robotic scarfing system combines the flexibility of manual techniques with the production efficiency of a semi-automatic machine. Unlike stationary scarfing equipment, the machine can scarf any length, width, thickness or deflection of slabs. Apart from scarfing, for our customer we provide scrap burning and cutting of slabs to required dimensions with automatic cutting equipment.
Calendar
June 2023
M
T
W
T
F
S
S
1
2
3
4
5
6
7
8
9
10
11
12
13
14
15
16
17
18
19
20
21
22
23
24
25
26
27
28
29
30